Conservation Station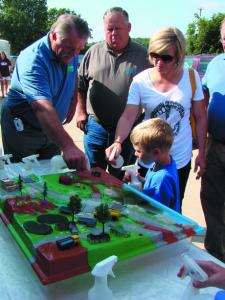 Iowa Learning Farms partners with Water Rocks! to bring audiences the Conservation Stations—a fleet of mobile learning centers that educate audiences of all ages on different conservation aspects. Each trailer houses a unique combination of highly visual and interactive Iowa-centric demonstrations that delve into the impacts of land management choices, both urban and agricultural, on water quality and the connections between our state's water, soil, and wildlife.
The Conservation Station may be able to be part of your event at no charge.
For more information and to request a visit: https://www.iowalearningfarms.org/conservation-station
The Conservation Station team reserves the right to select which trailer will be at your event.
How Does Your Water Shed?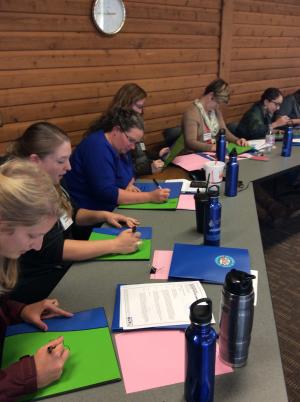 Water Rocks!, based at Iowa State University, offers an interactive outreach program for adult and community groups through "How Does Your Water Shed?"
This FREE, hour-long program includes a combination of a video/multimedia presentation, discussion, and hands-on activities aimed to generate dialog and awareness of local watersheds and water quality concerns.
We are flexible with scheduling programs in the spring, summer and fall. If you have regular planned meetings or continuing education credit courses, we would be
happy to present at one of your meeting times.
If you are interested in bringing this informative program to your group this year, please contact Liz Ripley to coordinate a date.
email: ejuchems@iastate.edu or call: 515-294-5429
Exploring the Issues